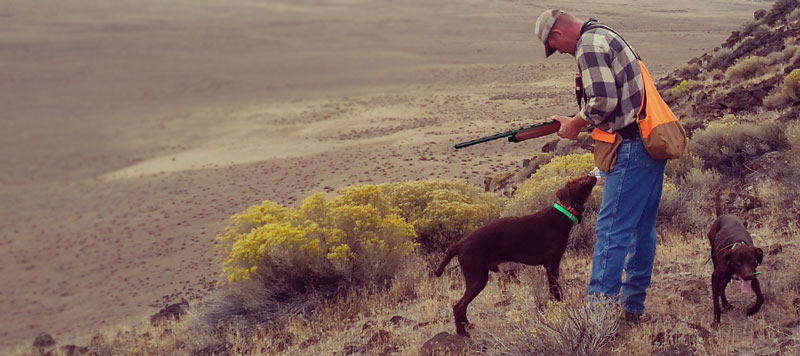 Our goal at Cabin Creek is to produce a dog that will become a member of your family and will be enjoyed for years to come in the field as well as in the home.
This is achieved with a very solid understanding of the basic commands followed by advanced training in whatever direction you feel will make you and your companion the most effective team in the field.
Retreivers/Flushers
Sit
Here
Flushing
Heel
Retrieve Instinctively
Birds
Gunfire Intro
Quartering
Water Intro
Pointers
Here
Birds
Quartering
Whistle commands
Point instinctively
Whoa Intro
Gun Intro
Retrieve Instinctively
Monthly Training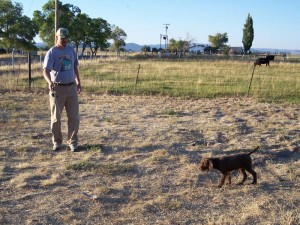 Designed for dogs that may only need a tune-up before hunting/testing season or for owners who may only wish to have their companions gone for a couple of months at a time.  This is a great option because it allows the most flexibility but requires owners to keep up on training while the dog is home.
Private Training Session
Designed for the owner who wishes to train their own dog but needs a little help along the way.
Conditioned Retrieve
Designed for the hunting partner that doesn't retrieve instinctively or likes to play keep away and chew on birds.  This program teaches your dog to retrieve and to deliver to hand.
Puppy Program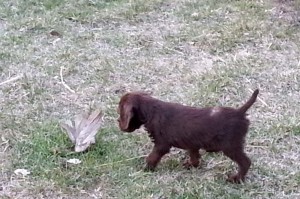 This 4 week program is designed to get your pup headed in the right direction.  The basis of this program is LOTS OF BIRDS.   Pups that have been through this program are much easier to train in our advanced programs and become great hunting companions much sooner.  I can usually tell in just a few minutes if a pup has been properly introduced to birds when he/she comes in for training.
Shed Antler Training
Shed antler hunting is becoming a very prominent sport in the Northwest.  We typically ask to receive dogs at about 6 months of age.  Since things are done a little differently and in a different sequence please call and we can discuss this option further.  Training is typically done on a monthly basis.
NAVHDA/AKC Hunt Tests
What do you do with your hunting partner once season is over?  Here at Cabin Creek we are busier than ever.
We currently run our gundogs in NAVHDA tests, AKC Hunt Tests, and AKC Horseback Field trials.  While we do not train client dogs for field trials, we love to train dogs for NAVHDA Natural Ability and Utility tests as well as AKC Hunt Tests.
We see the joy it brings our dogs to perform in the field doing what they have been bred to do and what we have trained them to do.  This training is very specific to your dogs abilities and the testing level you wish to achieve.
It is also absolutely critical that we have the opportunity to work with you as well as the dog. In order to be a good team, you both need to understand what you doing.  Once this is accomplished the sky is the limit.